Have you recently upgraded your commercial HVAC systems? They should now be operating smoothly without any problems. But there's always something else to think about when it comes to maintaining your HVAC systems. If you decided to have preventative maintenance done this year, was it with the R22 phase-out in mind? After the maintenance is complete, you might have excess refrigerant you won't know what to do with. Always be sure that the coolant you have on hand is authentic because counterfeit refrigerant could be dangerous.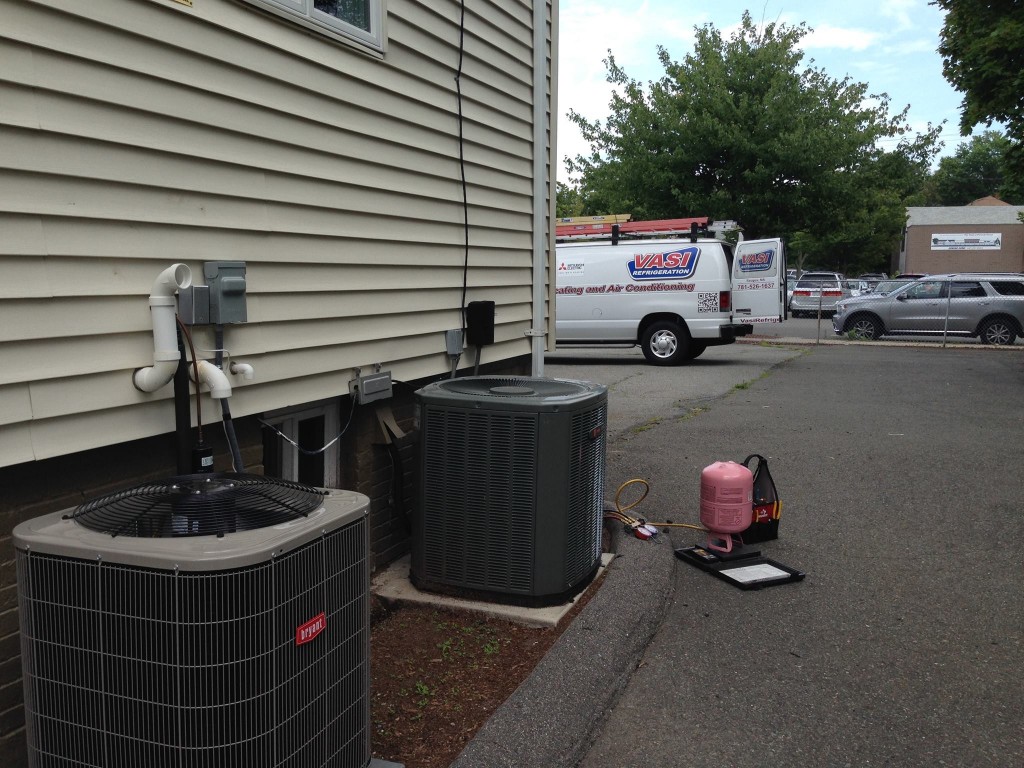 Why Does Counterfeit Refrigerant Exist?
This type of refrigerant has been a serious problem for many years. However, due to the recent movement towards banning R22 refrigerant, there has been a scramble to find other solutions to replace it. The remaining supplies of R22 are running out, and because of supply and demand, the prices for what's left are growing astronomically high. These false refrigerants contain volatile chemicals such as methyl chloride which could explode when used inside your commercial HVAC or air conditioning unit. So when you are discarding your current supply of R22, be sure to do so safely, and only use approved replacements.
Why Is It Dangerous?
Besides the risk of combustion, fake refrigerant presents several other dangers to you, your employees, and your building. These hazards include the following:
Decreased efficiency: When you unknowingly use this imposter refrigerant, you could be reducing the ability of your commercial HVAC system. Consequently, your energy bills could be going up as the system works harder to compensate.
Damages to the system: System repairs are supposed to fix anything that isn't working correctly. However, if inauthentic refrigerant enters the system during routine maintenance, the repairs you will need to deal with it will end up costing you even more. Another side effect of methyl chloride exposure is rust damage, where your system begins to corrode. Corrosion can lead to leaks and compressor failures.
Fires: Chemicals tend to be unstable, especially when they come into contact with something that they shouldn't. Mixing fake refrigerant with real refrigerant can cause a reaction that can result in a fire.
What Can Managers Do about Counterfeit Refrigerant ?
Facility managers are responsible for ensuring every aspect of their building's operation is as safe and sound as possible. However, unless you hold proper certification from the Environmental Protection Agency (EPA), you won't be interacting with the refrigerant that comes into your facility, at least not directly. Therefore, you should check in with manufacturers and vendors to ensure that they are also following all protocols, standards, and measures designed to verify the authenticity of the refrigerant.
Vasi Refrigeration Can Help!
Vasi is committed to helping building owners and property managers lower their operating expenses through HVAC preventive maintenance. We can develop a cost-effective, customized preventive maintenance plan for your commercial or residential building that will provide you with peace of mind, improved comfort, and energy savings.
Don't Delay Your Comfort, Contact Vasi Today!
The Dangers of Counterfeit Refrigerant for HVAC Systems