Have you ever been to a restaurant and thought the food was quite good, but you wouldn't go back because you were so uncomfortably hot? You don't want to be that restaurant. One way to avoid losing repeat customers is to have your restaurant HVAC system maintain an inviting climate.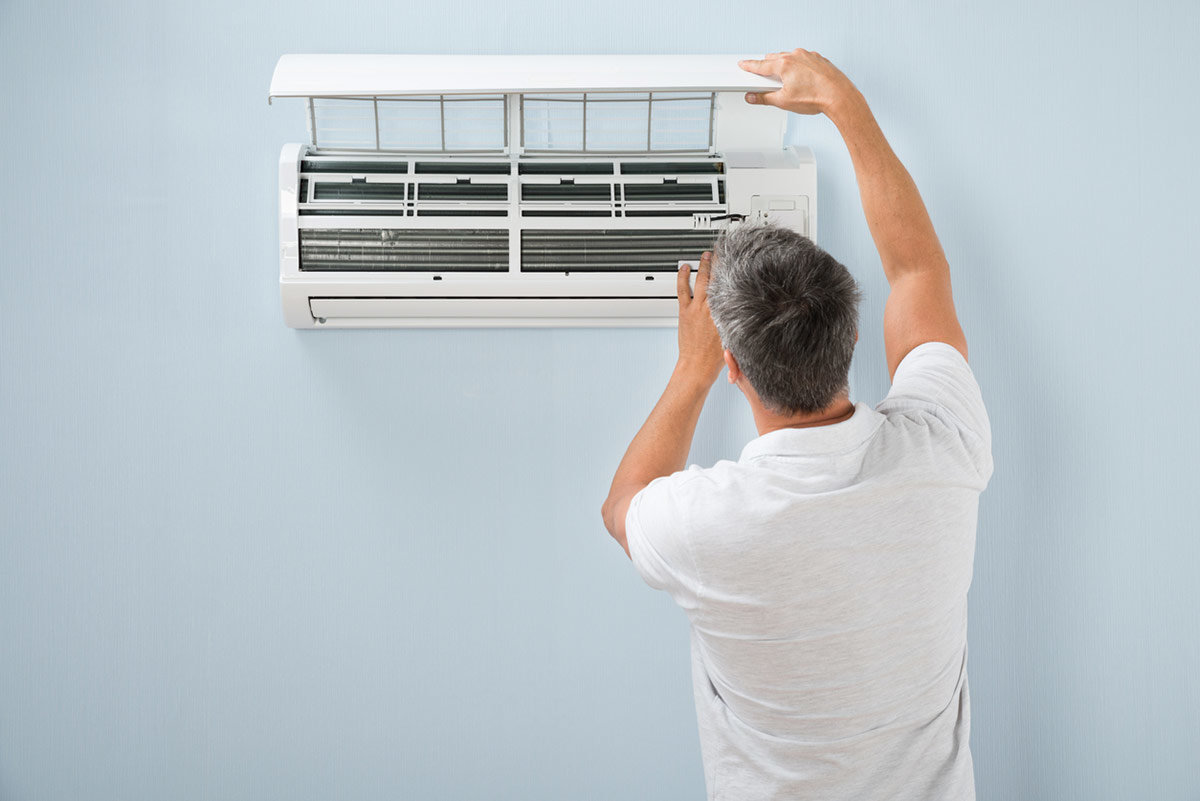 Subpar restaurant HVAC hurts business
Does your restaurant have an HVAC system prone to breakdowns or plagued by performance issues? If they are too hot or too cold, customers will not likely give you a second chance. It's critical that you fix your restaurant HVAC system pronto and keep it working well.
Is your place hot and sticky? Customers might wonder if you are following proper food storage and refrigeration standards.
Besides losing return customers, you may drive away new customers. Poor online ratings can ruin your restaurant's reputation quickly. Once negative comments do their damage, it's hard to recover from poor reviews. Bad news travels fast on Facebook and review sites like Yelp.
Failing restaurant HVAC affects employees, too
A malfunctioning restaurant HVAC system also makes your employees less productive. It's hard enough to handle the heat from flaming grills, ovens and stoves without the added problem of a barely-working air conditioning system.
It's difficult to deliver a large tray of food with a smile when you're wilting from heat. Service from a sweaty wait staff is not appealing. Even the most energetic employees might perform sluggishly when temperatures and humidity rise.
4 things HVAC preventative maintenance can do for you
1. Keep conditions comfortable.
The most important thing preventative maintenance can do is help keep your restaurant HVAC system running well. That translates into comfortable customers and employees.
2. Prevent expensive breakdowns.
No AC on a hot day could shut down your business, hurt your reputation and lose customers. Regular maintenance can help you avoid expensive and untimely breakdowns. Skilled technicians can detect things like fatigued parts and worn belts. By addressing these inexpensive problems, you can avert a major and costly system failure.
3. Lower your electric bill.
Something as simple as a clogged filter can cause your AC unit to work harder use more electricity. Preventative maintenance keeps your system running efficiently and use less power.
4. Uncover HVAC design problems.
Restaurant HVAC requirements can differ from building to building. A rooftop dining spot surrounded by windows has different needs than a cozy dining nook in the basement.
Has your restaurant been renovated since your building's HVAC system was installed? Reconstruction work may have taken place before you moved into your space. Added walls and a reconfigured floor plan can easily cause HVAC airflow problems.
An HVAC expert can look at your restaurant HVAC design to determine if modifications can improve airflow. Sometimes, small changes like moving ductwork can yield much better results.
DON'T DELAY YOUR COMFORT! Contact Vasi for all your HVAC questions!
Subpar Restaurant HVAC Hurts Business