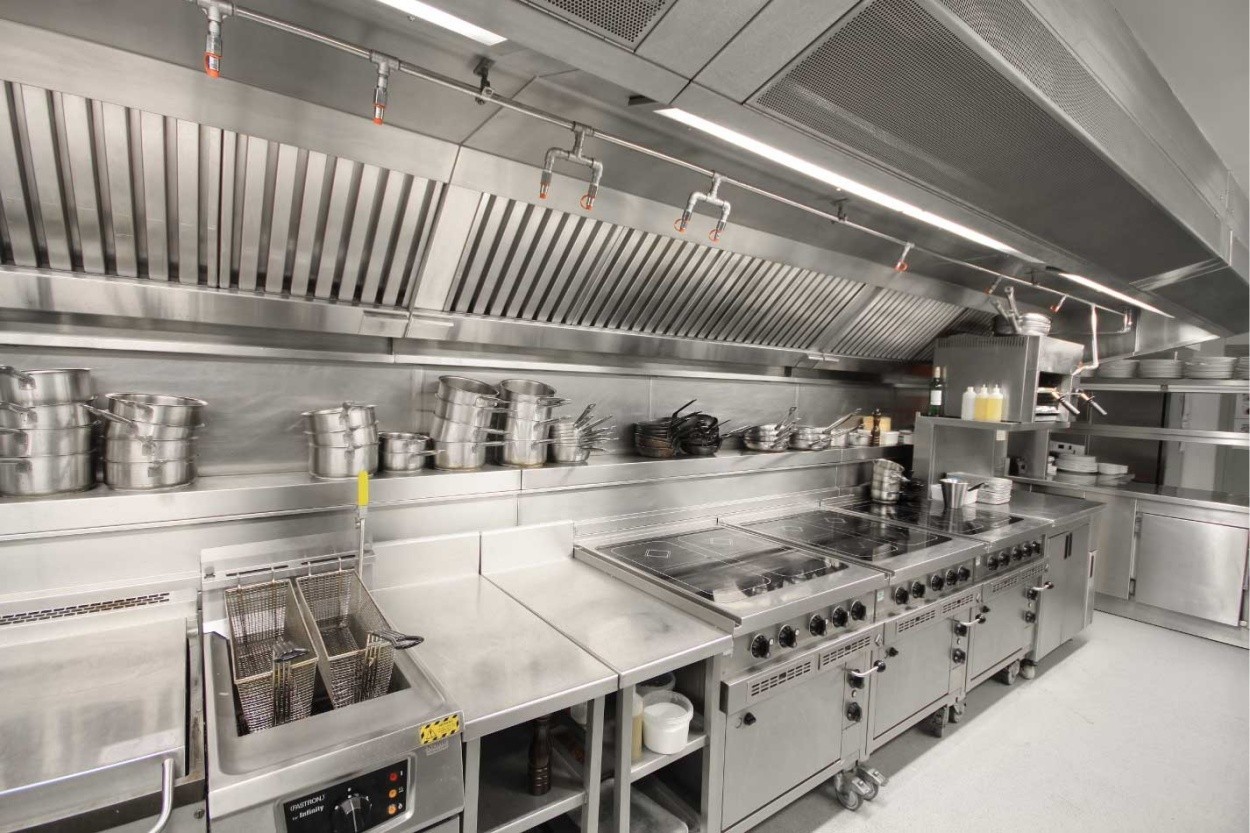 A growing number of local restaurants are going into Hibernation for this winter.
Ever since Massachusetts first started feeling the effects of the COVID-19 pandemic earlier this year, the state's restaurant industry has been in trouble, with restaurants struggling to stay in business during a months-long shutdown of dine-in service and now strict guidelines about capacity, social distancing, cleaning protocols, and more.
It's been over a half a year of conceptual pivots, shifts to takeout and delivery, expanding patios, and other attempts to maintain business without being able to operate fully. For an increasing number of restaurants, permanent closure has been the only option. But for several others — thanks to cooperative landlords, sibling restaurants to which employees can shift over, and other factors — shutting down temporarily, perhaps just for the winter, is a plausible solution.
We outline tips to help you and your business get to 'the other side' of the COVID-19 crisis while you are closed during this winter.
Below are some best practices and suggestions to consider when preparing for partial or full closure:
Shut off water heaters
Shut off gas hookups to equipment
Check for gas leaks
Maintain HVAC in the 50*F's but in the event of extreme changes in temperature this may need to be adjusted with periodic checks of the facility.
Remove grease from frying units and thoroughly clean
Move remaining food to walk-in coolers/freezers
Flush beer taps; cover and seal liquor bottles
Ensure all trash and towels/rags used for cleaning grease have been removed from the building
Establish a "rapid response" team to assist fire or police, in the event that they should be called to the site
Establish a communication tree for the shutdown and communicate to all employees. Advise employees that if the information does not come from those identified on the communication tree, they should verify the information with the appropriate contact
Equipment/Mechanical Systems
Shut off all pumps
Shut off all-natural gas or electric equipment
Close gas valves – ensure that pilot lights are extinguished
Shut off circuit breakers
Shut off all powered venters once the gas has been turned off
Establish "rounds" throughout buildings to assure that interior conditions, building openings, and equipment are maintained and repair if needed
Kitchen/ Bar
Shut off all equipment
Unplug counter mounted electric powered equipment (microwaves, blenders, mixers, etc.)
Close gas valve to all-natural gas equipment (stoves, overs, flat-tops, salamanders, etc.)

Ensure kitchen hood systems and associated hood make-up-air systems are shut down on lines where gas has been shut off

Turn off circuit breakers to all large electric powered equipment (combi-ovens, grills, fryers etc.)
Shut down ice machines. Remove and discard all ice in the machine and follow the proper start-up procedures when turning machines back on including replacement of the water filter.
It is recommended that refrigeration equipment remain operational, even if empty.
Move Remaining Food to Walk-In Coolers
If you have food supplies that will last beyond your temporary closure, move these items from all small refrigerators and freezers to your walk-in cooler/freezer. If you do this, make sure you sanitize the interior of small refrigeration units and ice machines.
Beverage
Flush Your Beer Taps
If your beer taps will be closed for more than a week, you need to flush and clean the lines. If you don't, your lines will grow bacteria and funk up the beers. Save yourself this step and call your local beer distributor to have them flush the lines for you.
Cover and Seal Liquor Bottles
Do this to prevent fruit flies and other insect infestations.
Remove Grease from Frying Units

You'll want to remove all grease from frying units and grease cooking units. Your frying units hold a lot of excess food particles that won't show up when regularly held in hot temperatures. If you bring these to room temperature, things will start to grow. Make sure you clean your fryers after you've removed the food and before you leave.
How to prepare Refrigerators or Ice Makers for hibernation
Power Off Unit
Ensure that the unit is turned off and unplugged.
Ideally, turn off the power to the outlet if the circuit is not required during the winter season.
Turn off Water / Drain Lines
For ice makers, shut off the water supply and drain the water lines.
For kegerators, drain beer lines completely.
Clean Exterior
Take off the front grill and use a vacuum cleaner to clean the area behind it. Use a soft bristle brush only being careful not to damage any components.  Reattach the grill when done.
Use a vacuum cleaner to clean the rear of the unit and compressor compartment.  Use a soft bristle brush only being careful not to damage any components.
Wipe down all surfaces with antibacterial cleaner and follow with a clean rinse of water to remove any residual chemicals that could result in staining. Note: Do not use any abrasive cleaners or scouring pads.
Clean Interior
DO NOT USE ABRASIVE CLEANERS, SCOURING PADS OR HARSH CHEMICALS
It is recommended that any glass shelving be cleaned, removed and stored inside your home.
For ice makers, empty the storage bin, clean it, and make sure the drain valve is closed.
For kegerators, remove CO2 tank and keg(s)
Completely empty the refrigerator and gently clean it with soap and water.
Ensure the interior of the unit is completely dry and free from moisture.
Final Preparation
Place an open box of baking soda in the refrigerator reduce the buildup of odors.
It is not recommended that you cover your ice maker or refrigerator. This can lead to an accumulation of moisture that can damage the unit.
Periodic Check
Every 2-3 weeks, open the door to your appliance and check for moisture or ice buildup, moisture or mold growth.
Clean as needed.
Opening the units door will help reseal the door gasket to the unit in case freezing temps has reduce the effectiveness of the seal.  This will also provide fresh air to enter the unit reducing any possible odor buildup.
General Building
Shut off or reduce lighting.
Shut off power to all non-critical electrical equipment.
Electrical power should be maintained for all equipment related to fire and life safety, building HVAC, and other equipment or systems needed during the closure.
Zone temperatures for comfort cooling or heating can be set to an energy conservation setting in unoccupied or lightly occupied areas.
Temperatures should never be allowed to go below 55*F or above 85*F.
Humidity should be maintained between 40% and 60% relative humidity in occupied buildings and should never go below 30% or above 65% in buildings closed for business.
Exterior building lighting should remain on as a security measure. Building signage lighting and drive-thru signage should be turned off.
Check building exterior to ensure roof access is secured
Check roof cover for water puddles/leak damage; interior ceiling for signs of recent water damage
Confirm fire sprinkler waterflow visual and audible alarms and central station monitoring (if applicable) are operational
Again, confirm building heating temperatures remain above freezing if the fire sprinkler system is Wet design. Purpose:  Avoid sprinkler pipe splitting / joint leaks due to frozen water in pipes/sprinkler head.
Secure all exterior doors but ensure all fire exits remain fully operational.
If you have questions regarding your specific building systems and whether they should be shut down, please reach out to your Area Director.
Good housekeeping both inside and outside, including removal of trash and weeds, to remove combustible materials
Examples of the critical equipment that should NOT be shut down during a partial or full building closure include, but are not limited to, the following:
Fire Alarm System – Consider contacting local PD & FD to notify the building will be unoccupied
Fire Sprinkler System Controls
Emergency Lighting
Fire Pump
Computer Room AC
Domestic Water Pumps
Sewage Ejection Pumps
Sump Pumps or Lift Stations (Dewatering Pumps)
Security Systems, Cameras, and Monitors
Phone System – if possible, forward phones to monitored number
Building Automation System
Keep all HVAC system components operational, and set to energy saving temperatures
This prevents indoor air quality issues later.
This equipment includes chillers, cooling towers, air handlers, MAUs, FCUs, exhaust fans, etc.
Ensuring Water Safety During Partial or Full Building Closure
Depending on the length of the partial or full building closure it may be necessary to flow water at multiple locations throughout the building to prevent the water from stagnating and to prevent the need for a required disinfection of the system later.
Run water in areas that have been closed for more than 7 days.

Flowing both hot and cold water for 5 minutes minimum, every 7 days, will prevent the water from becoming stagnant and prevent odors from emanating from the drains.

Public restrooms, back of house sinks should also be included in this round if closed for more than 7 days.
During this round it is recommended to also pour fresh water down floor drains to keep the traps wet and prevent odors from emanating from the drains.
Safety and Security of Premises
Stop or forward mail and newspapers to an appropriate address or have it picked up on a regular basis. Even if all mail is stopped, the building should be checked at least weekly to ensure unread mail, flyers, leaflets, etc., do not build up and add to the unoccupied appearance of the property
Ensure video surveillance system remains operational in the event of vandalism or intrusion to the building.
Verify communication protocols are in place with monitoring companies
Post signs about security measures, such as alarms, closed circuit television to deter potential trespassers
Ensure camera lenses are clear of obstacles that may obstruct vision.
Verify Wi-Fi capabilities during shutdown period.
If cameras are used for playback only, identify personnel for periodic monitoring during the
shutdown
Our staff can shut your HVAC equipment down properly and efficiently to ensure there are little to no issues when you're ready to be back in operation!
Contact Vasi for all your HVAC needs!
How to navigate your business appliances through hibernation